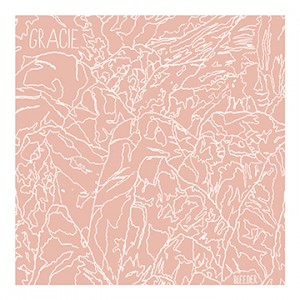 -Greg's Take-
The electronic-garage sound of Gracie allows Andrew Theodore Balasia to expand and express himself in a way that is all his own and when translated to record, it pays off in an odd way.
The heavy epic sound that conveys itself in each track, intermingled with the verge-of-screechy whine of Balasia's vocals immediately has me thinking it shouldn't quite work. But surprisingly enough they culminate into a dynamic sound that has me coming back again and again.
Gracie's third EP Bleeder, released on Small Plates Records, is eight tracks of the Brooklyn, by way of Philadelphia, based artist's sound that finds a home between a heavy electronic backdrop and 90s alt pop/rock. With the undeniable similarity to Billy Corgan, I find the attractiveness of this work coming closer to Gregg Alexander's brilliant vision in the form of New Radicals, but with a slightly more soul pop foundation.
With only one of the tracks coming in at less than three and a half minutes, it is clear Gracie is not some noob electronic rock formed in some basement. The opening tracks "Witnessed" and "Creature Pleaser" draw you in with a rolling dominance; each bringing a uniquely range filled dynamic and quirky breakdowns.  Things are kept interesting as darkness surrounds the almost romantic feeling of "Rosemary" while it overlays a Tangerine Dream-like chiming. But then things dig deeper into an electronic darkness with "Pillow" as it leans against a heavy wall of synth. Bleeder caps off with "Habits" and crafts a lone kid walking down the sidewalk kicking a stone contemplative feeling. The closing track stands out with beautiful harmonies and feels as though this is the full potential of Gracie. The results are fantastic.
With a persevering attitude, Gracie's Bleeder drives forward and is sure to pick up new fans along the way. The depth that bleeds out of this EP builds a need to hear more. Gracie is artistically rich and audibly vast. Bleeder succeeds on many levels.